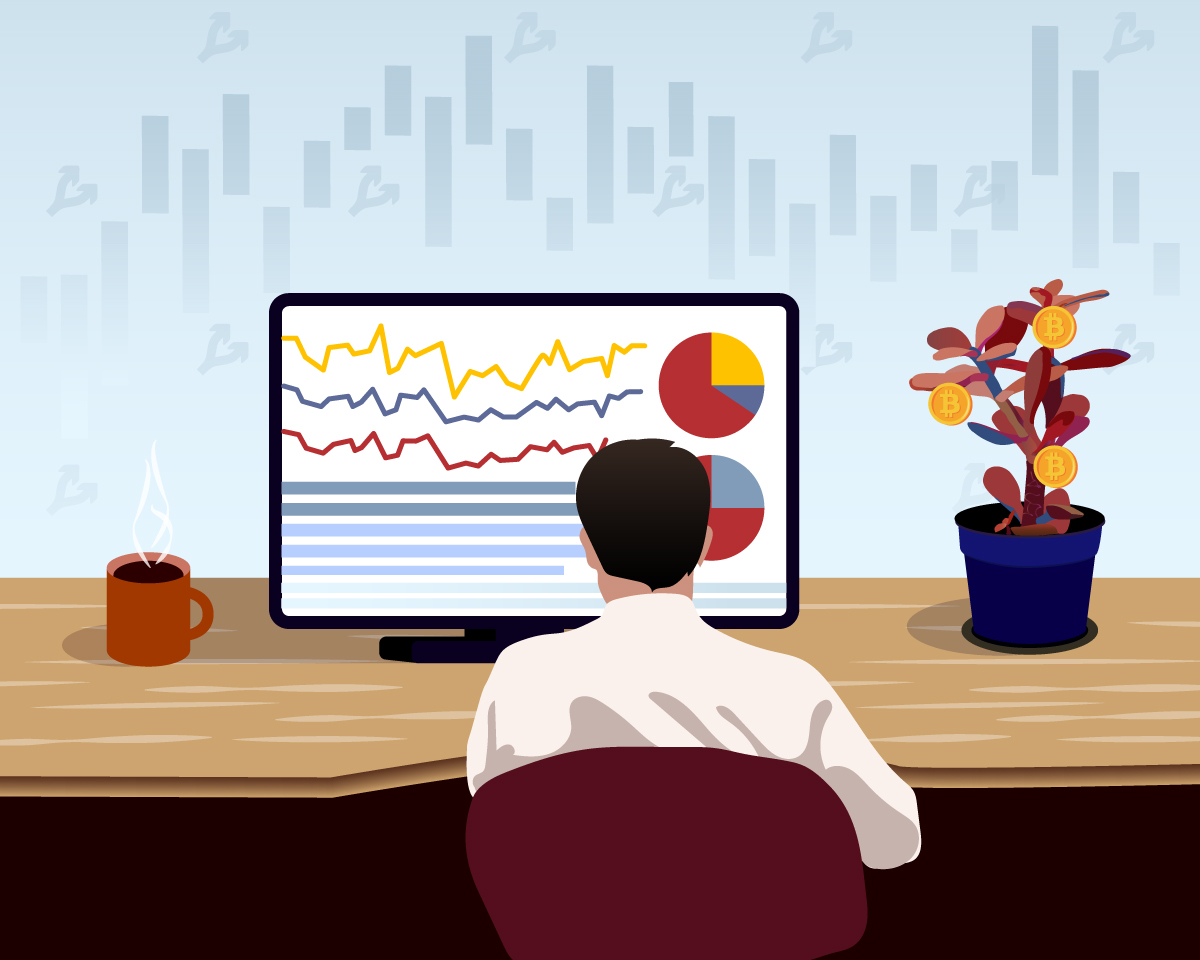 Vadim Shovkun, a practicing trader and founder of Crypto Shaman project, talks about the current market situation.
The last market review talked about Ethereum's potential rebound. The second most capitalized cryptocurrency has entered the first buying zone, pushed back from the PoC and is testing a move higher.
Data: TradingView.
Based on a recent review of the bitcoin market situation, we can say that locally the main scenario with a rise to $44,000 has worked out with a further rebound downward. The price did not renew the minimum reached on January 10 and went sideways. At this point it is worth reconsidering local expectations.
Data: TradingView.
The first thing to take note of is that market volatility is holding at a yearly low. Many of the observations and observations that were given in previous reviews are relevant now;
The weekly timeframe still looks quite gloomy. Closure of the body of the bar before last bar below the bar close for the end of September (actually a breakdown of the HL\HH structure). 
A complete absorption of the last growth wave that made the ATH clearly not in favor of a quick return to a bullish trend. This is a strong signal that the price will at least be stuck in a $40,000-$60,000 flat for many months, at most it will go under $40,000 (a long sidewall is already in the area of $30,000-$60,000). 
On the last two bars of the weekly timeframe, there is a small bullish attempt at a buyback. Potentially, the current weekly candle could close as a bullish pin bar. This coupled with the previous bar, which had a nice tail, opens up the prospect for an upside to the $45,000-$46,000 area next week.
Data: TradingView.
On the four-hour timeframe there is a consolidation above the PoC after collecting stops for January 10 and a retest of this point. Also worth noting is the positive momentum against the SP 500 index;
Bitcoin practically did not react to yesterday's decline of the latter, but today a small rebound of index quotations was accompanied by a good price movement of the first cryptocurrency;
However, it should be understood that even the middle timeframes are dominated by sales. After the formation of the BUI pattern on January 5, we should expect a rise to the maximum zone of $44,950-$46,250. Only after the touch of $48,000 we can talk about a return to some kind of a long positive dynamics.
Data: TradingView.